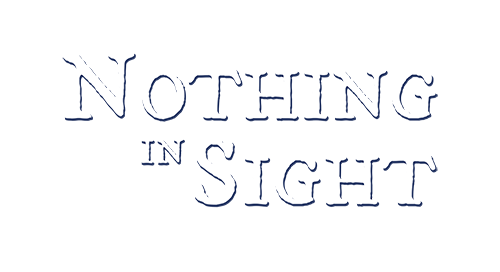 Nothing In Sight
A downloadable game for Windows
Gamasutra interview with the team

"Best Student Game" Winner - Grads In Games 2020
"Best Student Game" nominee - Independent Games Festival 2020
"Best Student Game" Nominee - Ping Awards 2019

"Innovation in Games & Emerging Talent" Nominee - Ludicious X 2020
Ypres, 1915. World War One is raging in Europe. Four french soldiers have just arrived in Ypres, Belgium. As their leader, you will learn to know them, as they go through tragic events, in an ever-crumbling trench.
Nothing in Sight is a narrative-management game, where you have to take care of four characters. You will have to manage their health, mental health and rest. You will also discover their stories and background as you go through the days before the battle...
Controls
ZQSD / Arrow Keys / Mouse : Move the camera
Left click : Select
Right Click / Drag & Drop : Assign or Distribute
Double Right Click : Run (costs rest!)
1 2 3 4 : Select characters
Credits
Nothing in Sight is a student graduation project, developed in 9 months, by 7 students from Rubika Supinfogame, France. The game was made with Unity.
Special thanks to Christophe Lie Gosset (Concepts & Portraits), Hector Bonte (Music), Boris Dauvergne (3D Art),Etienne Vantorre Rémy Fontan & Loup Druet (Writing).
Install instructions
SETUP : Launch the setup.exe and follow the instructions.
ARCHIVE : Unzip the file on your computer and launch the .exe !
Comments
Log in with itch.io to leave a comment.
so, maybe some settings for graphics would be a good idea
Just made a video. This Game is a short beautiful masterpiece, and I hope my small video can help spread the word about this awesome game. I would recommend it to anyone who loves historic aspects in games.
Super impressed by this! If you wanted to expand the concept there are a lot of directions you could go. Well done!
I managed to get through the VERY impressive game - Milo ran away, the rest survived
Thanks a lot for playing the game. Glad you could make it with three soldiers! We hope Milo was not catched afterwards ...
A cool game but I was wondering if there was any chance you might add a settings option? My potato computer had a major lag trying to run this, but it definitely seemed like a lovely game from what bit I did get to play
hey :) I sent the info to the programmers, we'll get back to you if we manage to do it !
Thanks a lot for trying the game!
Thank you that's really cool!
Hey, we discussed about it, we have a few ideas of what could be done to optimize it. It's gonna take a bit of time since we all have jobs, but I'll let you know as soon as we send an update :)
Why I can't buy the game or even tip when downloading? :) There is an option called "name your price" or sth else. The game surely deserves few bucks!
That's very kind of you :) ! The game was made as a student project, so we don't want to have any issue, because the game is owned by the school. We'll keep you updated if anything changes.

This was a beautifully made game. Great characters (design and story) and a very well conceived and competently-executed set of game mechanics. I can't say it rings true as a representation of trench warfare, but as a well-crafted experience its great.